battery pressure cleaners
High-performance 48V battery-driven professional high-pressure washers. Essential in all situations where power and efficiency are needed for independent cleaning, without the use of noisy and polluting heat engines.
Cold-water (Whisper) and hot-water (Eco Silent) models available.
HAVE A LOOK AT THE VIDEOs OF THE
BATTERY DRIVEN PRESSURE CLEANERS
A general presentation of the Eco Silent hot water model in lead-acid and lithium battery versions.
Battery pressure washer with 48V lead-acid battery box: with lower costs, it is suitable for users who have a regular work routine, being able to carry out recharges after the battery box has been discharged, and who have vehicles with an adequate capacity.
Battery pressure washer with 48V lithium batteries: more versatile, lightweight and with customisable autonomy levels, they allow partial recharging. The initial investment is higher, but so is the durability and performance.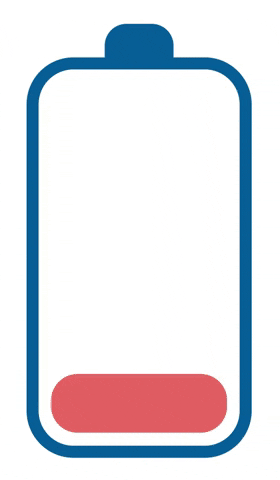 more than 8 hours of non-stop work
Modular versions are available and can be adapted to the user's needs: the battery cluster can be varied to provide continuous runtime at full capacity from a minimum of 3 hours to over 8 hours of non-stop operation. The Lithium battery version also allows for intermediate recharging to further extend the operating time.
why choose battery-powered pressure cleaners
All independent high-pressure washers are essential for carrying out washing operations when electricity is not available. 
Until now, the impossibility of connection to an electrical network has been solved by using high-pressure cleaners driven by engines. 
The available engines have allowed us to create high-performance models (CW Kart, CW MAX and HW Kart) while not solving the problem of exhaust and noise emissions. 
The same working efficiency and robustness are embodied in the Eco Silent and Whisper ranges, designed and patented for battery operation and high performance.
The power of battery-operated high-pressure washers allows accurate and professional washing operations to be carried out independently of the mains power supply and with a significantly reduced noise level compared to normal independent high-pressure washers, making it possible to work in urban environments and at times when high noise levels are not permitted. 
Whisper, the cold water version, does not generate any exhaust gas emissions.
Eco Silent, the hot water version, generates only colourless emissions when the water is heated, with 91% efficiency, and tests show values between 0 and 1 on the Bacharach scale.
• Washing units for municipalities and contractors • Cleaning of pipelines • Removal of advertising posters • Washing of airports, road and motorway signs, railway and metro stations, railway, road and motorway tunnels • Scaling removal • Sandblasting of monuments, paving stones, squares • All high-pressure cleaning operations that must be carried out in the presence of people without generating noise pollution or during the night. 
POWER TO RUN FOR THE WHOLE WORKING DAY
Powerful, silent, eco-friendly.
Eco Silent and Whisper are battery-operated high-pressure cleaners available in two versions: with a lead-acid battery box or with a lithium battery cluster.
Lead-acid battery versions are suitable for users who have large vehicles and whose work routine is regular and precise, being able to recharge at the end of each working day.
The cost of this type of battery is known to be lower. 
The Lithium battery versions are much more versatile and lightweight and allow charging during work breaks. 
Our lithium battery-operated high-pressure cleaners are also designed with a cluster of batteries: a modular solution that allows to adapt the cleaner to the users' runtime requirements.
The cost of lithium batteries is higher, but so is their durability: at the end of the stated charge and discharge cycles, the battery is not exhausted but can still function at 80% of its initial potential.
There are many different types of lithium batteries, and the ones we use are of the highest quality and of the same type as those used in the automotive sector, where their high electrical capacity, which greatly reduces their weight, and their fire resistance are essential. They allow partial charging sessions during work breaks.
An important feature of the Eco Silent and Whisper battery-powered cleaners is the possibility of adjusting the washing power directly from the control panel.
It is not always necessary to use the full power of the pump to carry out certain operations and, in some cases, it is counterproductive (e.g. when washing confined spaces with the risk of the jet returning to the operator).
This important function allows you to adjust the high-pressure jet to lower its power when less impact is needed for cleaning operations.
Using this function also increases runtime.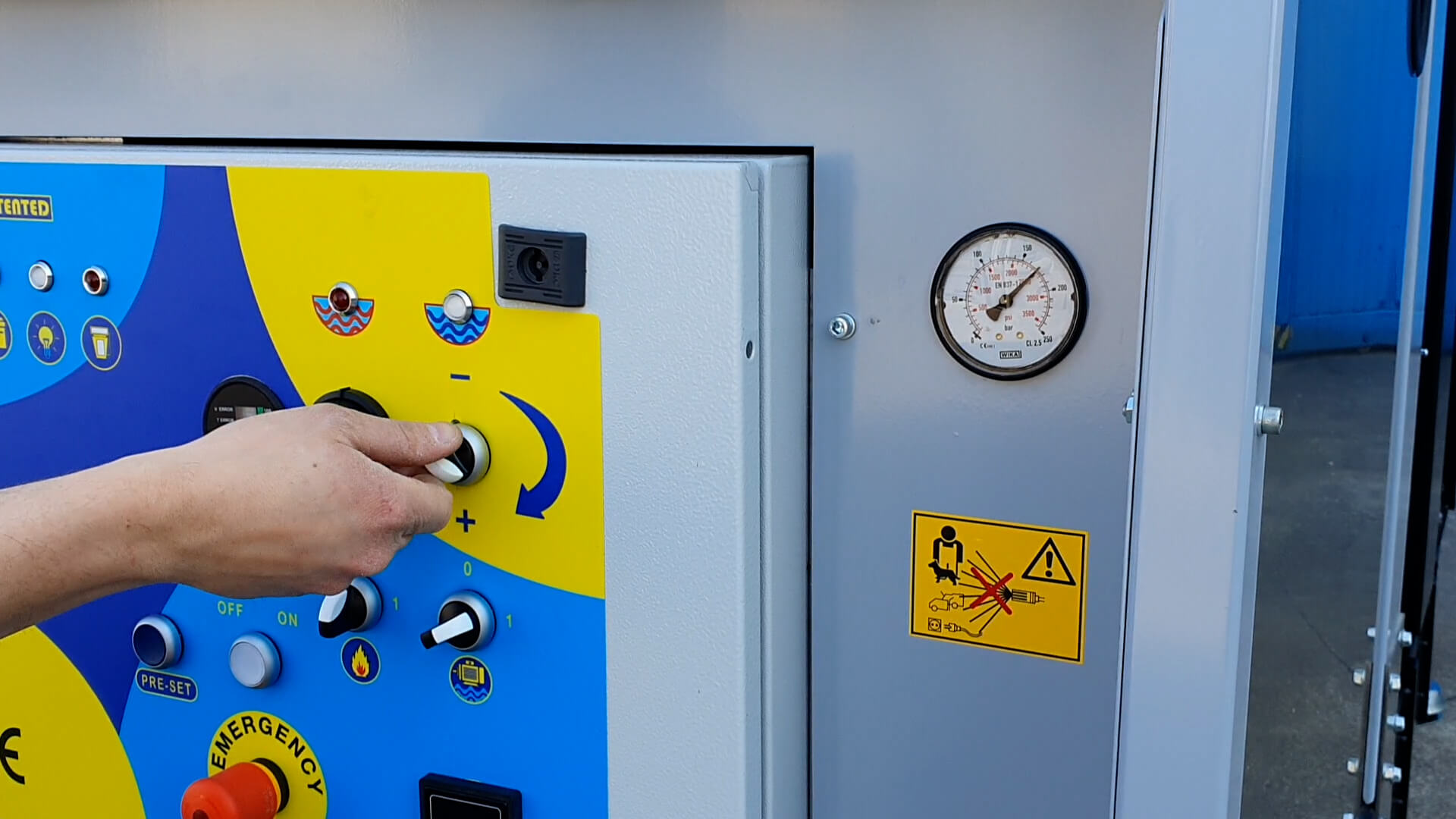 city centres and night work
Installed on dedicated vehicles and equipped with water tanks, our independent battery driven high pressure washers enable the most difficult washing operations to be completed efficiently, especially in the public works sector, in historical town centres, stations and any place where noise pollution or exhaust fumes from heat engines are not permitted.  
| MODEL | PRESSURE | DELIVERY | BATTERY | VOLTAGE | MOTOR | TEMPERATURE | DIMENSIONS (basic version) | WEIGHT (without batteries) |
| --- | --- | --- | --- | --- | --- | --- | --- | --- |
| ECO SILENT 10.250 | 250 BAR | 10 L/min | Lithium or Lead | 48 V | CC - 5 kW | 30 - 140 °C | 167x95x101 cm | 290 Kg |
| ECO SILENT 13.200 | 200 BAR | 13 L/min | Lithium or Lead | 48 V | CC - 5 kW | 30 - 140 °C | 167x95x101 cm | 290 Kg |
| ECO SILENT 15.150 | 150 BAR | 15 L/min | Lithium or Lead | 48 V | CC - 5 kW | 30 - 140 °C | 167x95x101 cm | 290 Kg |
| ECO SILENT 18.140 | 140 BAR | 18 L/min | Lithium or Lead | 48 V | CC - 5 kW | 30 - 140 °C | 167x95x101 cm | 290 Kg |
| ECO SILENT 21.120 | 120 BAR | 21 L/min | Lithium or Lead | 48 V | CC - 5 kW | 30 - 140 °C | 167x95x101 cm | 290 Kg |
Integral body with residual noise containment, designed to withstand extreme working environments: • Solid painted steel structure equipped with double anti-vibration system and stainless steel closing panels • Painted steel base with openings for forklift truck forks • Three ceramic piston pump with rod operation • DC electric motor • Pump-motor elastic coupling • High-efficiency 12V diesel boiler (Eco Silent) • Control panel with all functions and indicator lights • Power regulator • Safety valve • Water filter • Built-in diesel tank (Eco Silent).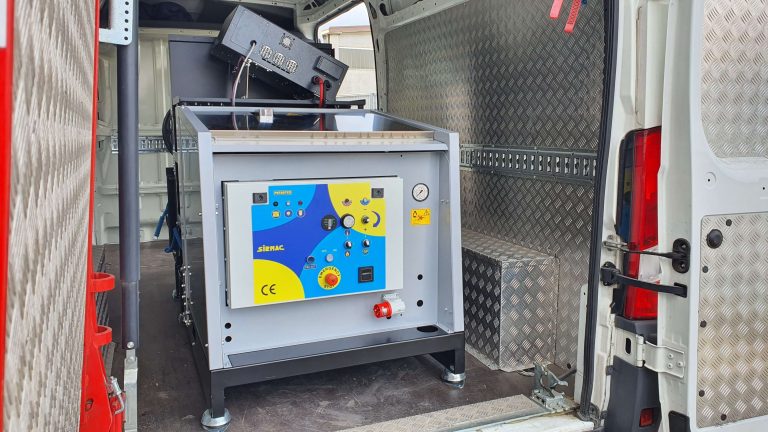 Complete and intuitive control panel:  • Battery charge indicator • Operating hours counter • Boiler start switch (Eco Silent) • Voltage indicator • Low fuel warning light (Eco Silent) • Thermostat (Eco Silent) • Pressure gauge • Power adjustment selector • Emergency stop button.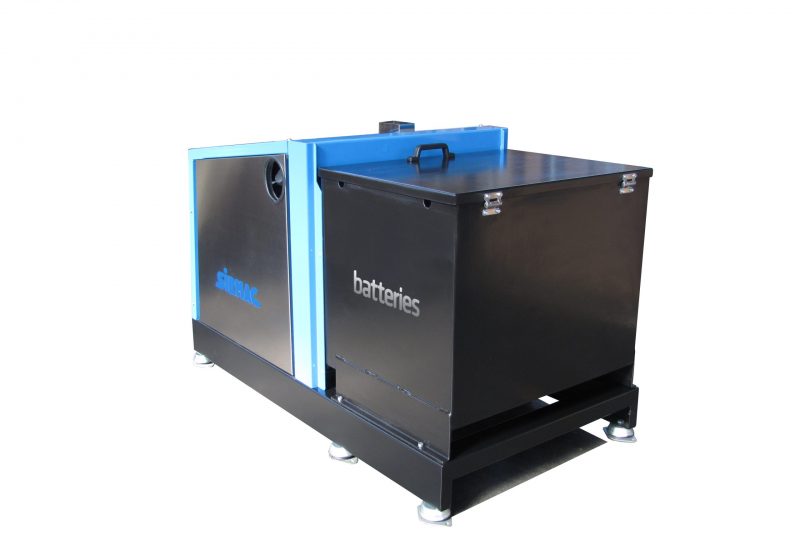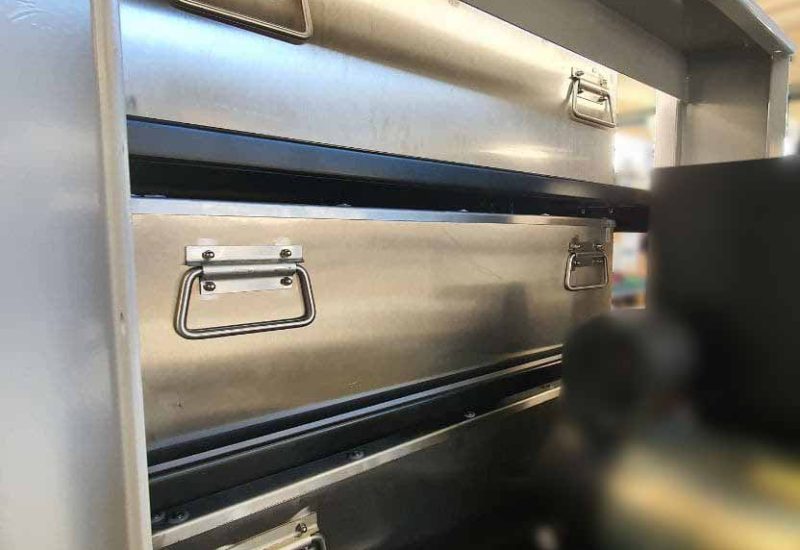 We design, for small spaces, special structures including, in addition to the independent high-pressure cleaner, a water supply tank and a hose reel for high and low pressure.
A VERY QUIET PRESSURE WASHER
Two autonomous ranges, one cold-water, Whisper, and one hot-water, Eco Silent, which generate only the sound level of a normal electric power washer.
and no COMPROMISE ON POWER
An eco-friendly choice while ensuring performance. All components are highly professional: the electric motors offer high performance by stabilising the operating temperature at constant values for non-stop use. The 3 ceramic piston inline pumps are largely oversized, allowing only partial use of the maximum pressure for which they were designed. This feature, together with that of the heavy-duty electric motors, allows the Eco Silent and Whisper high pressure washers to work without pausing for cooling. Eco Silent and Whisper battery-operated high-pressure washers are equipped with a solid, specially designed electronic board that manages machine functions and all signals. 
The Eco Silent hot water version is equipped with a high efficiency, high performance boiler unit, with emissions between 0 and 1 on the Bacharach scale.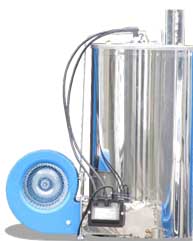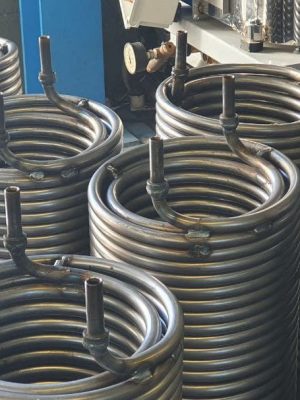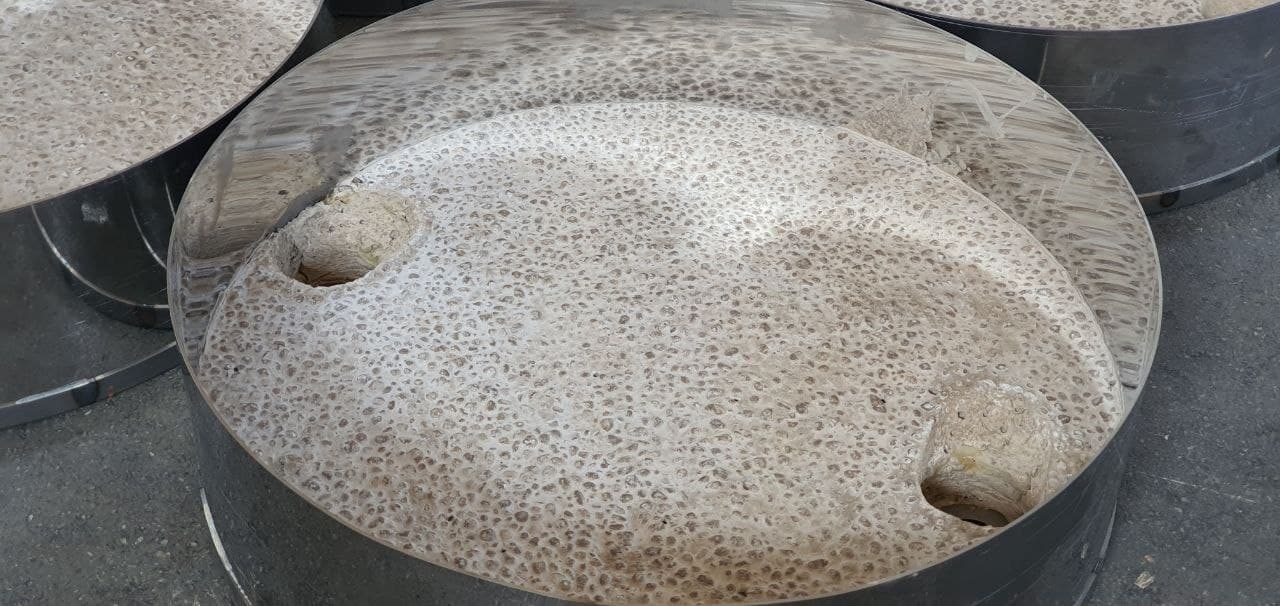 are you interested in battery-operated pressure washers?
We will be happy to help you choose the best pressure washer.
The accessories are designed for professional and industrial use, in compliance with safety regulations.
The 15 m high-pressure hose supplied with the machine allows even large equipment to be washed at a safe distance from the cleaner. On request, we supply longer hoses to facilitate the washing of large structures.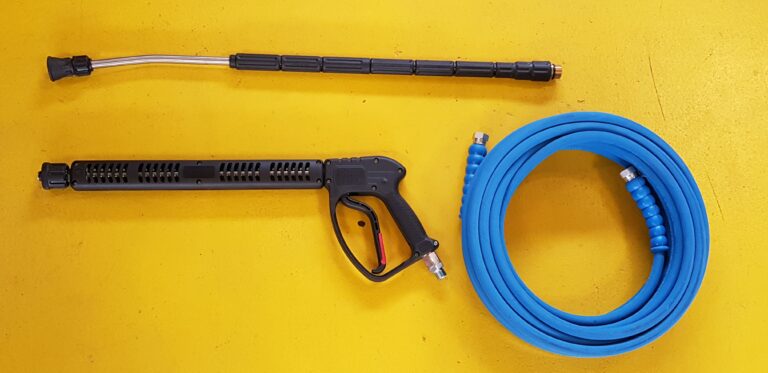 Our future shaped by over 50 years of experience.